This is what Famous hollywood, Taraji P. Henson said to Ryan Seacrest during red carpet interview with E news, the internet net is breaking loose as it all seems like Ms Taraji threw shades on Ryan Seacrest
According to Love B. Scott
She reported :
Speaking to Ryan, Taraji said:
"You know what? The universe has a way of taking care of the good people, you know what I mean?"Then she gave a sly smirk and stroked Ryan's chin.
Later, Taraji made another remark when she appeared on ABC's red carpet show after leaving her conversation with Ryan.
"I'm great now that I'm in your company," she responded when host and The Goldbergs star Wendi McLendon-Covey asked how she was.
It's unclear whether Taraji and Ryan have bad blood outside of Ryan's sexual harassment allegations, but knowing that Taraji's former manager is facing accusations of his own — there's a chance that Ryan's situation may have hit a particular nerve.
Ryan took to Twitter after clips of Taraji's shade went viral and said there's 'nothing but love' between them — but does Taraji know that?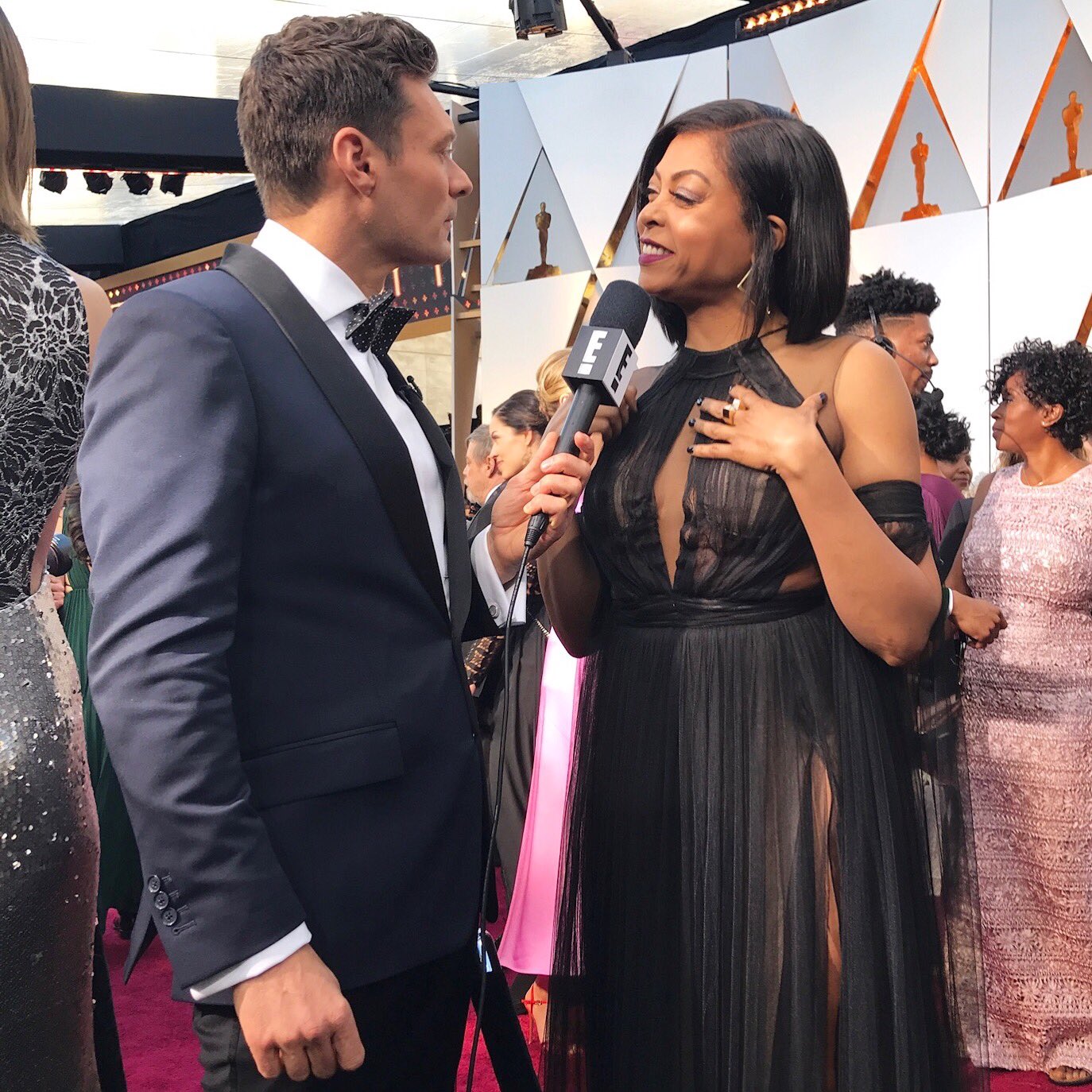 TODAYS VIDEO