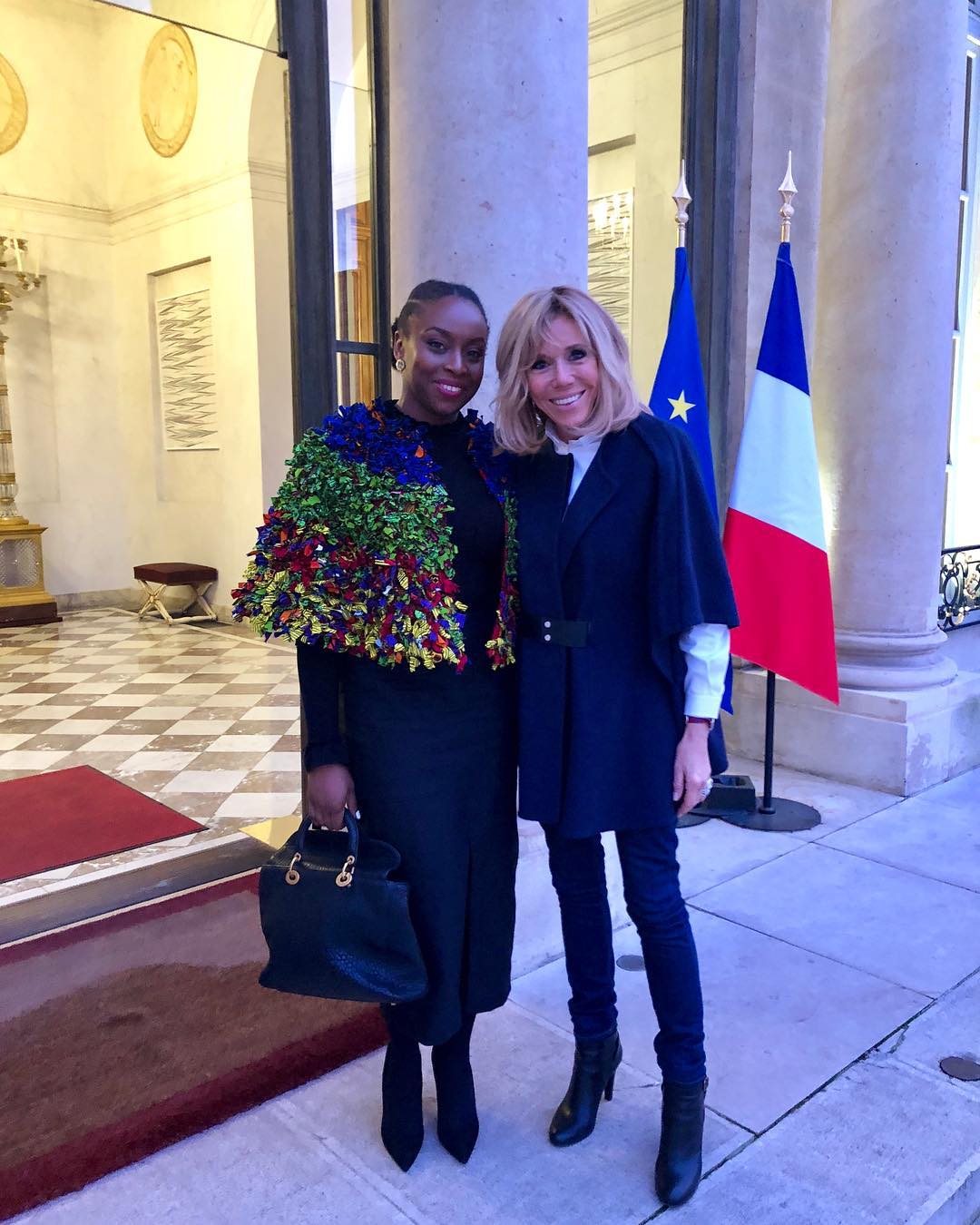 .
Chimamanda Ngozi Adichie was spotted recently with the wife of the President of France, Brigitte Macron.
Her work has been selected by the Commonwealth Broadcasting Association and the BBC Short Story Awards and has appeared in various literary publications, including Zoetrope and the Iowa Review. She now divides her time between the United States and Nigeria.
She  shared a photo of herself and Brigitte Macron on her "Wear Nigerian" Instagram page. the purpose of their meeting was not disclosed. she indicated that she is currently in Paris.
Chimamanda is  so proud of being a Nigerian, that she love to wear her African prints outfits in so many international meetings. But Nigerians are waiting to see what she has to do about the killings in Nigeria by Fulani Herdsmen since she is will connected around the Globe .
Video of the day