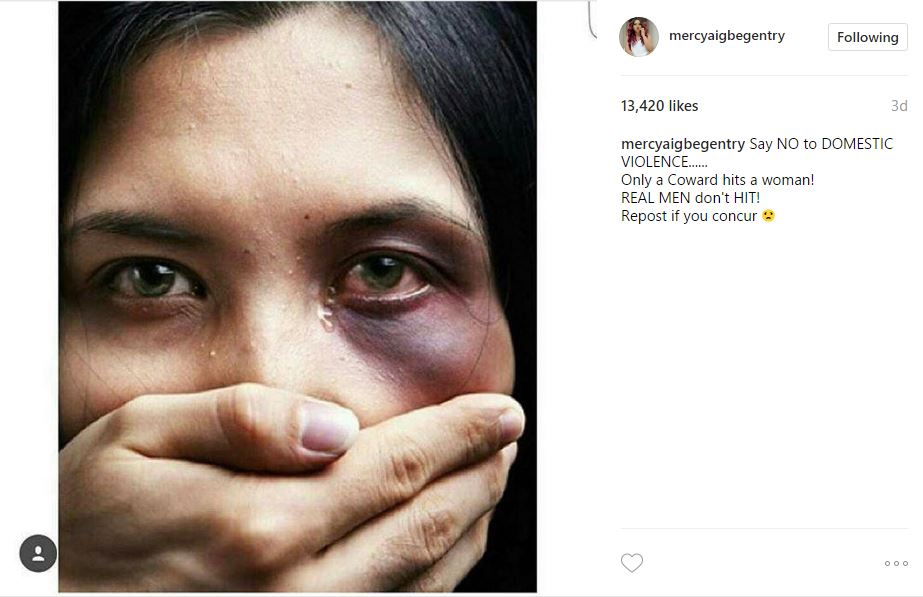 She posted this pictures on her Instagram page and said:
"Say NO to DOMESTIC VIOLENCE……Only a Coward hits a woman! REAL MEN don't HIT! Repost if you concur". Today she also posted another photo of a domestic violence victim and used the hashtag "#Saynotodomesticviolence".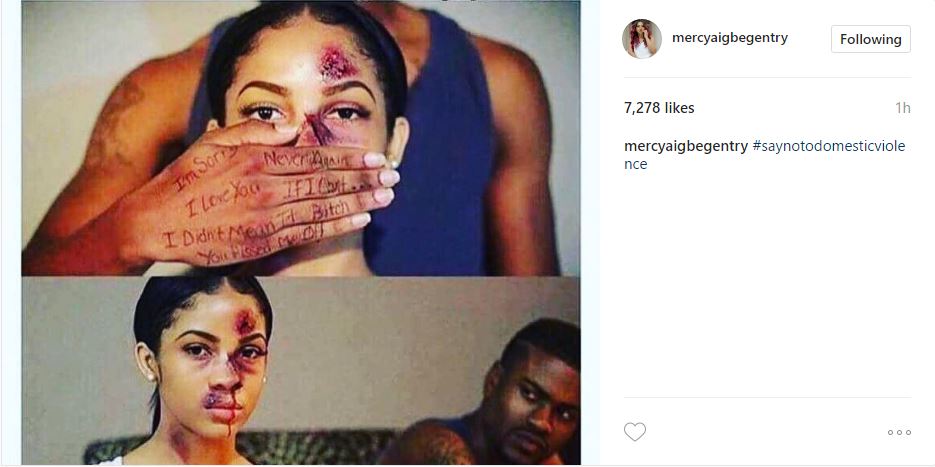 Mercy Aigbe's husband   deny the allegations on his Instagram page, and posted the below on his instagram page.