Winfrey was an early supporter of former President Barack Obama in 2008, which some said gave him a boost in the primary election over his then-opponent Mrs Clinton.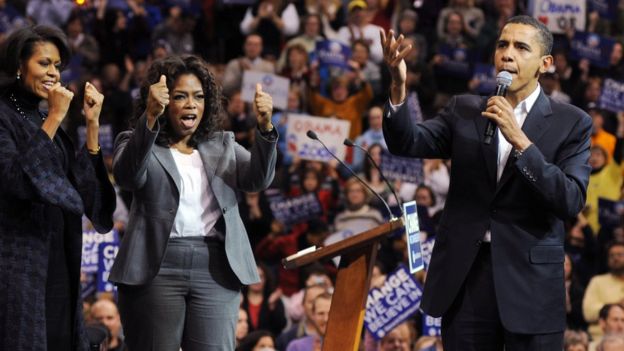 According to BBC World She told Bloomberg Television Mr Trump's election despite his political inexperience has made her rethink her own credentials for the Oval Office.
The 63-year-old US talk show doyenne, who supported Hillary Clinton, has previously brushed off questions about political ambitions.
But now she drops a tantalising hint of a potential future candidacy.
"I never considered the question even a possibility," she told financier David Rubenstein on his Bloomberg Television programme when asked whether she might consider a run.
"I just thought, 'Oh… oh?'"